Free Business:
Welcome back everyone today I will be talking on four different businesses that you can start today for free.
You are likely saying, Right, whatever. If that is the cases you should probably stop here. These businesses are designed for the open-minded and driven to succeed type of people. Now if you are one of those people read on.
The truth is that you can start any one of these businesses for free and I will tell you how. I will tell you what each one of these businesses is, how they work and how to get started with each today.
Are you ready? I hope so because I am ready to dive in with the first business.

Business Number one:
The first business is a company called CTFO. This company has been around for eighteen years and is one of the fastest growing CBD companies in the industry to date. In cases, you didn't catch what they sell, the sell CBD product for just about anything you can think of. They sell products for people of all ages and for your furry friends as well.
Now that I have told you who and what CTFO Is, let me dive into how it works. This is an MLM system or otherwise known as a pyramid scheme. Now notice I said scheme not scam. Not all schemes are scams. How this works is you sign up for a free account at which point you will get access to a free personalized website that becomes you associate site with your own associate domain name. This will come with a back office with everything you need to get started in promoting and selling their own products.
Step two is just to look over your site and download any of the pdf and learning materials that you will benefit from.

You will get a welcome email that will example more details of how things will work and it will also refer you to a short video that will give you further details of how the commissions work.

Watch the video. It will go into detail and break everything down for you a lot better then I am about to do. What I will tell you is that you will earn 20% per sell on each product. Which if you had regular orders could add up quickly.
Only you don't just earn 20% on your sells alone you will also earn 20% on each sell that your direct line team makes as well.
So for an example that 's say you get 10 people to sign up for an account and they each do ten sells a week and you are doing 10 sells yourself per week you would be making roughly about $100 per person including your own sells per week meaning you would be pulling in roughly 1000 every week and $4 to $5000 per month. Not bad, huh!
5. You would want to start advertising your site and trying to sell products along with try and get people on your team. You don't just want to aim for just any random person. You want to aim for like minded people how are looking to help others as much as they want to help themselves
6. Once you make that first sell you can set up your pay account at which point once you earn your first commission you will start being paid every Wednesday. Note they will ask you to buy a product and I would encourage you to do that same simply because they are high-quality products but it is not required.
You can promote and sell products without a purchase and you will still get your commissions. I would also like to put out there that you will also be earned in most cases reoccurring sells which will bring in a steady income on a regular basis.
This program also comes will conference calls every Tuesday and Thursdays which your emails will go into further details about. This is basically prerecorded calls that will inform what's new and what's not. They will also give you ways to get even more involved with the ever growing community.
Now, if I have your attention and you would like to sign up and get started with your own site or if you want to try some of these great products then you can jump on over to bestcbdoil.myctfocbd.com. However, If you would like to just find out more about CBD products and maybe a little more about what we sell then you can jump on over to my facebook page cbdoilsuccess
Now before I move on, I will simply say that this is a great business model and it offers a lot of potential for upward growth.
You should give this a try remember this is a free offer so give it a try for 90 days and see what you can do. What do you have to lose? Other than maybe a little time.
Business Number Two:
Now, that's going into the next business. This companies name is easy earning commission or EEC. This company has only been around for a few years and they offer you a basic referral system. This system is a lot like the email processing system in the respect that you are basically just working to get people to sign up for a free account. Every account signs up will then go through a process for qualifications and for every approved account you will earn a dollar.
The way this breaks down is you will advertise this free business and let's say you get 500 people to sign up, out of those 500 sign up say only 300 get approved then you would collect 300 dollars on payday. Paydays are every Monday.
This is how you start for free and this would be a great way to bring in some cash on the side if that was all you were looking for.
However, you will not likely earn a full-time income if this is all you do. For those looking to achieve a full-time income, it will require an investment at some point.
With your Investment, things will get a bit easier and you will be able to take your game to the next level. If you are interested in finding out more about what I mean when I say to the next level you jump on over To EEC and sign up for your free account.
I would like to note a few things before moving on with the next business.
This is free to start and run forever if that is what you want to do.

The investment that you will make will be affordable but I would encourage you to simply start off with a free account and save up your commissions so that you can reinvest until you get to a level you want to be at. With this method, you may build slowly but you will not risk anything you didn't have to give away. ( this advice is for anyone who is new to the business or the online business world)

This program comes with free training to get you started. I can tell you that I learned a few things that I didn't know with this training and I would encourage anyone who signs up for the free account to give the training a look, see it will be worth your time.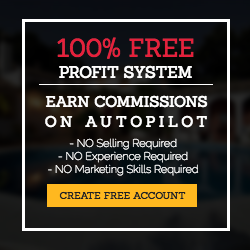 Business Number Three:
The next business will take us in a different direction. This company Is No Limit Products and has only been around since 2015. This company basically offers a platform much like e-commerce or Shopify for vendors to sell their products.
How this all works is.
Ventors basically sign up for either a silver account which is $25 per month and they would get a storefront and several other bonuses or they can sign up for a gold account which is $50 per month and the sky's the limit with this account. You get all kinds of goodies and bonuses.

Affiliate: They also offer an affiliate program and you have two ways to go with this. 1. You can sign up vendors and you will make a commision for each account sign up. With a silver account you will earn a commission of $12.50 per account recurring for the life of the account and for gold, you would make a commision of $25 per account each month also for the lifetime of the account or you can recruit other affiliate and earn a flat $25 for each sign up.
So in doing the math that says you get 10 people to sign up for a gold account that would be $250 per month every month
Now that say you get 25 people to sign up for a silver account on top of the 10 people who signed up for the gold account you would also be earning $312.5 on top of your $250 bring your total recurring monthly income to $562.5 every single month.
Now that is just 35 people could you imagine when you start getting hundreds of people signing up. The money will start to add up and this is something that could very easily become a full-time income. If you are looking for a better platform to sell your products for a more cost-effective monthly fee or if you are just looking for a good affiliate program you can jump on over to No Limit Products and get started today.

Business Number Four:
Now the fourth business that I will tell you about is not just a business but also a way to help you with any business you may have or be working on.
This business is called Lighten Leads and it is a business you can make money from but you can also pull leads you collect for this business and also refer these leads to another business that you may be working on.
With this business what you put into it is what you get out of it, meaning you can start it for completely free and it can stay that way. You can get some free training and of course pull leads to this site with a referral link and then flip these leads into any other business.
If you are interested in getting more leads and if you are interested in making a little money on the side or maybe even make a business out this opportunity then please sign up for your free account at Lighting Leads .
Are They Legit Or Scams:
This is the question. The answer is they are legit businesses that people make money off every day. That does not mean you will and if you don't you will likely say it is a scam and you are welcome to think that. However, as I have stated in other blog posts what you put in is what you will get out of just about anything.
Meaning if you do not put effort into it, it will not likely produce much for you but if you put a little skin in the game and give real action and determination you will likely find the level of success you are looking for.
Whether you choose to sign up for any of these businesses or pass on them and go in a different direction I wish you the best of luck. Although starting an online business is getting easier to do every day the truth is that it will always have a certain level of difficulty to it especially for a newbie.
Final Thoughts:
If you are interested in these business offers or any of my posts you can view them here on my website at work4success or you can check out my facebook page at work4success
You can also feel free to subscribe and this will allow you to get fresh content to read weekly.
If you enjoyed this post please like and share it with others.If you have any questions or comments please leave them in the comment section below.